Our Coaches
Scott Reinhart, PGA Master Professional
First Tee-Hawaii Program Director
Scott was elected to PGA membership in June 2009. Since earning his PGA
membership, Reinhart completed the PGA Certified Professional Program in
2014 and earned the designation of PGA Master Professional in Teaching &
Coaching in July 2019. The PGA Master Professional Program was established in
1969 to recognize PGA Members who made a significant effort to improve as
golf professionals and maintain the highest degree of excellence for themselves
and their operations. Currently, just one percent of the nearly 29,000 PGA
Professionals have achieved the PGA Master Professional designation.
Reinhart moved to the islands from South Florida in 2016. Before joining the
HSJGA team in October 2022, Scott served three years (2019-2022) as the
Director of Golf at The Dunes at Maui Lani and three years (2016-2019) at The
Kapalua Golf Resort. During that time, Scott was honored with multiple Aloha
Section PGA awards, including the 2021 Aloha Section PGA – Professional
Development award. The award bestows special recognition on a PGA Golf
Professional who personally displays a strong desire for lifelong education and
outstanding continuing contributions to professional education.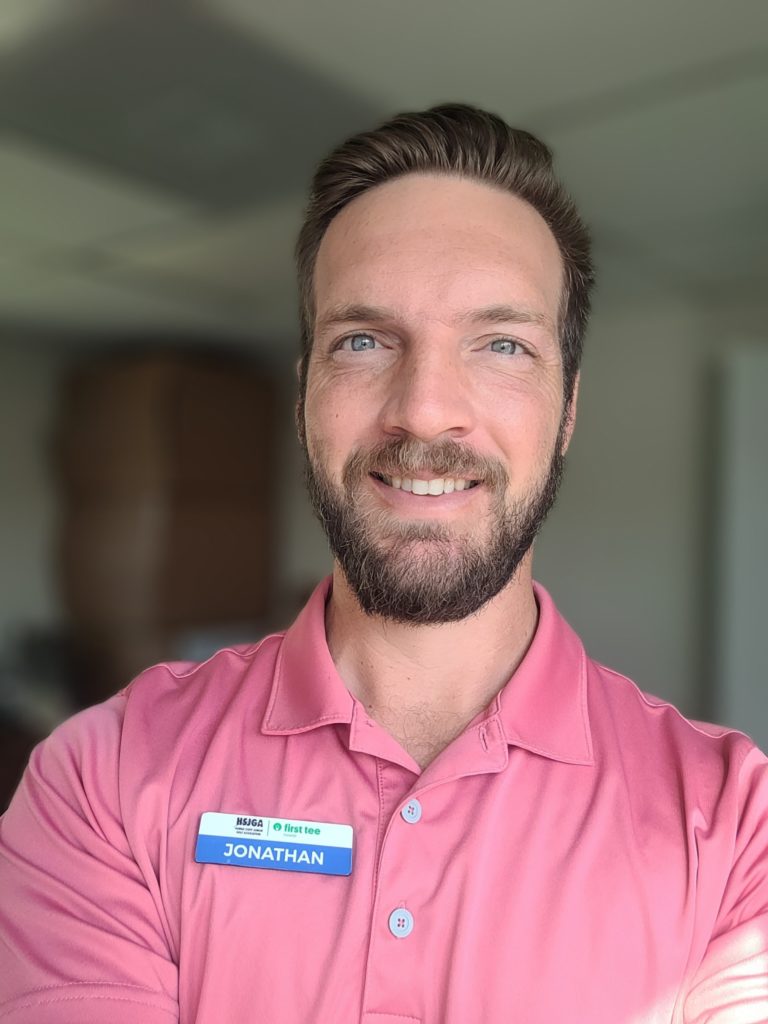 Jonathan Strait
Program Manager First Tee-Hawaii (Oahu)
Lead Instructor/Range Manager, Ala Wai Golf Center
[email protected]
Jonathan started his golf career at a young age, playing with his great-
grandfather's old clubs. He was first the Lead Instructor at Topgolf from 2013-
2016 where he helped design, develop and implement the Junior Summer
Academy that is still being used today. From 2017-2020, Jonathan was the 1st
Assistant at Bent Tree Country Club and Riverchase Golf Club respectively. In
2021, Jonathan became a PGA Associate and started as the Director of
Instruction at Canyon Creek Country Club where he grew the junior program to
great heights and even started their first PGA Junior League!
Jonathan studied Engineering and Business Management at the University of
Texas-Arlington from 2010-2014. In 2020, he went back to school and studied
Physics and Biomechanics under Dr. Kwon at Texas Woman's University.
Earl Kubo
Coach
With a BA in Mathematics from the University of Hawaii Manoa, Earl's day job is as an Information Technology Specialist with the Department of Health, where he's been for 30 years! Earl's love for golf started early as a Junior Golfer in his hometown of Hilo. He first started with The First Tee as a parent in 2019 and quickly became a coach by 2022. Earl is constantly developing new ideas for our juniors. He likes learning new techniques and coaching styles, especially about how to get through to a child that might not respond to the first few attempts to teach First Tee values and skills. Learning new skills led him to take the Positive Coaching Alliance Training in 2012 where he feels the training is more and more applicable every day.
Andrew Kam
Coach
Starting in May of 2022, Andrew quickly became an impactful coach. His intense understanding of The First Tee values has led him to be passionate about seeing youth develop themselves as people through the game of golf. As a junior golfer himself, he had a similar experience with a golf coach growing up which had a positive impact on his career, his faith, and his relationships with others. Being able to pass it down to others through golf is something he looks forward to every session. When he's away from growing our juniors, you can probably find him snacking on some Korean food, his favorite, jamming out to his favorite tunes or loading up the Lord of the Rings movies onto the TV. Andrew is an integral part of our program and his passion for growth encourages us all to be better.
Kyle Underwood
Coach
2022 is Kyle Underwood's first year volunteering for First Tee-Hawaii! He grew up on Long Island an hour outside of New York City enjoying the best pizza, bagels, and egg sandwiches on the planet. As an active member of the military, he has lived in almost every corner of the United States. Two years ago he moved to Hawaii excited to experience world class surfing, but quickly realized he preferred the state's empty Bermuda golf courses to its crowded lineups. Kyle joined First Tee excited to lead, mentor, and share his enthusiasm for the game of golf with Oahu's next generation of golfers and citizens.
Andrei Soto
Coach
Originally from Kauai, Andrei started with The First Tee in 2016. We couldn't have found a better person to lead our juniors as his favorite hobbies include playing golf and coaching volleyball! He enjoys teaching the golfing fundamentals and interacting with the kids who participate in the First Tee program. Not only has he been an impactful leader to our students, but he has also been a leader when it comes to providing encouragement and support to the volunteer coaches.
Richard Largo
Coach
Richard is one of our newest coaches and we couldn't be happier to have him join the team. He exudes patience, understanding and peace. When he's not vacationing in New Zealand, or firing some steaks up on the grill, he finds his passion motivating others to be better than even they thought they could be! Richard was born and raised in Honolulu and always enjoyed golfing and bodyboarding in his free time. Challenging others has always been a strong point in Richard's ideals and the chance to help strengthen the community that raised him was the perfect opportunity.
Candace Hee
Coach
From right here in Honolulu, this is Candace's first year with the First Tee! She can't get enough of working with our juniors and they bring her as much joy as she brings to them. Her favorite hobbies included shooting pool (competitively) and doing arts & crafts but you could also find her rooting on the Dallas Cowboys. The First Tee-Hawaii is so blessed to have Candace! Her enthusiasm for growing the younger generations is what we're all about!
Charles Smith
Coach
Charles comes to us all the way from Denver, Colorado! His love for island hopping as taken him all over the place but his favorite vacation place is Tokyo. Between playing golf and munching on breakfast burritos, Charles brings the energy to every session. New to the First Tee, his favorite part of the sessions is seeing the pure enthusiasm the next generation has for learning the sport.